H-Wurf aus jagdlicher LZ (*11.05.2021)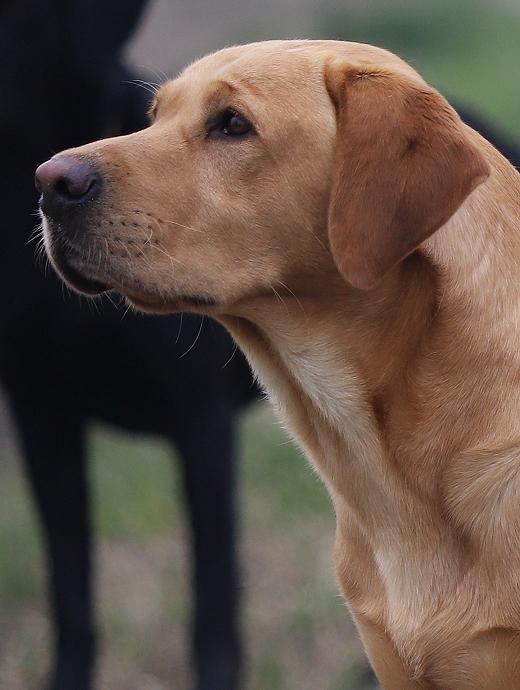 GB FTCh. Troddenmills Full Throttle of Leacaz
HD 0-0, ED 0/0, RD/HC/PRA frei '20, prcd-PRA/CNM/EIC/SD2 clear – Qualified IGL Retriever Championships 2019 (DoM)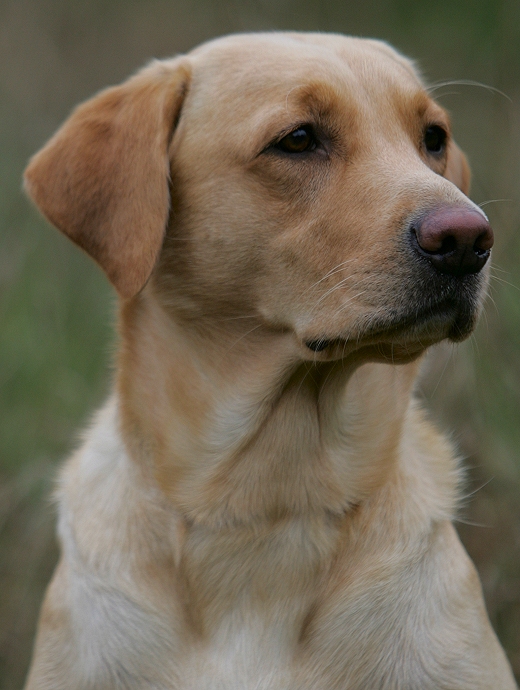 Flashmount Teal
HD B1, ED 0/0, RD/HC/PRA frei '20, prcd-PRA/CNM/EIC/HNPK clear, SD2 carrier – JP/R, BLP, JEP/S, Btr., VPS, Working Tests, Cold Game Tests, Field Trials Open
Am 12./13. März 2021 wurde Flashmount Teal (*2013) von Thelma Blumenthal's GB FTCh. Troddenmills Full Throttle of Leacaz (*2016) belegt.
Todd ist ein junger, athletischer Rüde, dessen Qualitäten sich bereits anlässlich seiner ersten Novice Trials in 2017 abzeichneten. Nach mehreren Open Awards in 2018 gewann Lee Hartis mit ihm 2019 zwei Two Day Open Trials, homologierte seinen Titel und qualifizierte sich zugleich für die Championships in Schottland. Dort erarbeitete er sich, über drei anstrengende Tage in einem starken Starterfeld unter 62 Teilnehmern hinweg, ein Diploma of Merit.
Lynda Heron ("Brigburn"), eine anerkannte UK Kennel Club Championship A- Panel Show-Richterin, beurteilte Todd im Februar 2018 folgendermassen: "Dark yellow male is well up to size, he has a very good head and expression with good eye shape and colour and correct balance between skull width and muzzle length. His ears are well set and of the correct size. Clean long, strong neck into good shoulders. Good leg length with very good bone and correct well arched toes. He moves well, and his profile movement demonstrates excellent reach and drive. He has a true Labrador character."
Wie ein Blick in seine Ahnentafel verrät, ist sein Potential kein Zufall. Seine Vaterlinie geht über Tim Brain's GB FTCh. Flypatch Alfa (*2010), der 2014 Dritter der Championships wurde, auf GB FTCh. Craighorn Bracken (*1997) zurück, den Championship Gewinner von 2001. Todd's Mutter, OFTAW Tayfordwoods Gingema With Troddenmills (*2010), hatte vier Würfe aus denen bis heute drei Field Trial Champions hervorgingen. Ihre Linien gehen über GB FTCh. Blackfoot Scout of Minstead (*2003), der sich dreimal qualifizierte, auf den Championship Gewinner von 2005, GB FTCh. Millcottage Pathfinder (*2000), zurück. Pathfinder stammte väterlicherseits aus GB FTCh. Carolhill Crusader of Brocklebank (*1996), der 1998 Dritter der Championships wurde. Mütterlicherseits ging er auf GB FTCh. Aughacasla Sam of Drakeshead (*1993) zurück.
In den frühen Morgenstunden des 11. Mai 2021 brachte Flashmount Teal vollkommen unkompliziert sechs Welpen, zwei Rüden und vier Hündinnen, zur Welt.